LRHS Counselor's Announcements-General Announcments
This is a reminder for all males: You are required by law to register for the Selective Service with in 30 days of your 18th birthday. To register log on to the selective service website at www.sss.gov.
---
Att: Students PreCalc Placement test dates for August 2018!
Saturdays, August 18 and 25th.
If you have any other questions please see Mrs. Laura Kovach.

---
CoxHealth Medical Explorers Fall Registration-Application Deadline Aug. 25, 2018
If students are interested in filling out applications for the fall regitration, please come see Renee Tolliver in the counselor's office.
---
Save The Date! Drury University's Hammons School of Architecture 2018
On Friday October 5th, Drury University's Hammons School of Architecture will host our annual DRURY ARCHITECTURE DAY event, for which I have attached an invitation that you can distribute to your students. This is an all-day event that allows high-school students interested in studying architecture to learn about our program, spend time in the design studios with our students, and tour area architectural offices.
We think that a broad range of your students might be interested in a career in architecture. Although many assume that you have to be great at math to do architecture, or you to have to draw well, or take drafting classes, in reality there are all kinds of students who can do well both academically and professionally as architects. In particular, our school seeks students who are creative problem solvers and strong conceptual thinkers.
Drury University offers one of the few nationally accredited architecture programs within a small liberal arts campus. This setting allows our faculty to know our students and understand their interests. Our flexible curriculum enables students to craft an education that matches their aspirations. Double-majors, extra-curricular activities, music, and athletics are common and encouraged. This broad and personalized approach prepares students to be leaders and innovators who move the field in unexpected directions. Our graduates not only pursue professional excellence but also lives well-lived—marked by commitments to communities and personal fulfillment.
I hope you will consider passing on the invitation to any of your students who you think might be interested. We would also be happy to arrange a presentation at your school if you have classes that might be curious about architecture as a career.
Your students can REGISTER FOR DRURY ARCHITECTURE DAY here:
https://drury.secure.force.com/events/targetx_eventsb__events#/esr?eid=a0i1L00000dGeUDQA0
Please don't hesitate to call me if I can answer any questions.
Best regards - and thank you for the important work you do for your students.
Robert Weddle Ph.D, AIA
Professor and Dean
Hammons School of Architecture
Drury University
900 North Benton Avenue
Springfield, Missouri 65802
USA
---
Summer Program
Do you know a rising sophomore, junior or senior interested in design and fabrication while earning future college credit and scholarship money? If so, would you share this information with them.

Wentworth will be offering a 4-week summer program from July 9 to August 3, 2018.

Please share this opportunity with your students who have an interest in:
Designing and Constructing a full-scale structure
Temporary art or temporary installation
Creating a community-based project
Earning college credit
Living on a college campus in Boston (optional)
Interested students can learn more at www.wit.edu/summerfab. If you have any que stions, you may contact the programat summerfab@wit.edu.

Sincerely,
Maureen Dischino
Executive Director of Admissions
Wentworth Institute of Technology

---
STEM SUMMIT-EWING MARION KAUFFMAN FOUNDATION
NOVEMBER 5th-7th, 2018 – Kansas City, Missouri
Join us this November as we bring together visionaries and leaders from business, education and government for the 2018 STEM Summit. The Missouri Mathematics and Science Coalition will reconvene STEM education and talent professionals from around state to connect, engage and exchange ideas.
General and breakout sessions will share thoughts, best-practices, and seek input on STEM talent development across the state with a focus on innovation and entrepreneurship in the classroom and training center.
To find out more information on the 2018 STEM Summit please use the registration button below. This is one event that you will not want to miss this fall!
---
SUMMER FOR SUCCESS (BEACON COLLEGE'S) JULY 2018
Our summer immersion program is uniquely designed to help prepare students who learn differently for the transition to college. Could this program be the right fit for one or more of your students?

See what past students are saying about the Summer for Success:
"I WANTED TO BE HERE WITH PEOPLE WHO WOULD KNOW HOW TO HELP ME LEARN. I WISH IT WAS LONGER!" -Veronica

"WE WENT TO AWESOME PLACES LIKE DISNEY, UNIVERSAL STUDIOS AND THE BEACH. WE HAD FUN WHILE WE LEARNED." -Elijah

"I DIDN'T KNOW WHAT KIND OF LEARNER I WAS. LEARNING EXERCISES THAT I CAN DO ON MY OWN HAVE HELPED ME TO UNDERSTAND HOW I LEARN." -Laurabelen

"I FELT A CHANGE IN ME. NOW I FEEL LIKE I CAN DO IT — I FEEL REALLY CONFIDENT ABOUT MYSELF." -Eli
Click HERE for a complete, detailed program description and a typical day's schedule. Scholarships for the Summer for Success program are available for students in need, but they should apply early for first-come first-serve consideration.
ENCOURAGE YOUR STUDENT TO APPLY NOW!
While living on campus at Beacon College, summer students will:

▪
Participate in two core courses and one additional class from nearly a dozen electives.
▪
Experience what it's like to live and learn on a college campus.
▪
Learn, from current Beacon students, how to self-advocate and make the most of essential college support programs.
▪
Participate in a wide range of campus activities and join in weekend excursionsto such venues as the Kennedy Space Center, Orlando theme parks, and area beaches.

Why Beacon College?


For more than a quarter century, Beacon College has been the recognized leader in offering affordable, career-focused baccalaureate degree programs for students with learning disabilities, ADHD and other learning differences. Our impressive results speak for themselves:

70%

Four-Year
Graduation
Rate (10yr avg)

83.5%

Beacon Graduates Employed
or Pursuing Continuing
and Graduate Study

For questions or assistance, call us at 855-220-5376 or email admissions@beaconcollege.edu.
Many thanks for your assistance.


Dale Herold

VP of Admissions and Enrollment
---
Honors College University of Missouri Summer 2018
The Honors College at the University of Missouri (Columbia) is pleased to announce the Summer 2018 Cherng Global Leadership Academy for high school students of all levels.

Participants of this residential program will be led through a series of activities, programs, workshops and projects that will enhance their leadership traits and skills, while connecting them with a broad leadership network.

If you have any students looking for opportunities to develop leadership skills, encourage them to come join us for ten days of exciting opportunities for greater leadership development.

The program runs from July 15 through July 24. Cost to attend the Cherng Greater Leadership Academy is just $400 and includes room, board, activities and materials. Need-based scholarships are available to a limited number of participants. Space is limited. Deadline to apply is June 1.

Interested students and parents should visit the following page for more information and to apply: https://honors.missouri.edu/cherng-global-leadership-academy/.

Sincerely,

J.D. Bowers, Ph.D
Director, The Honors College
The University of Missouri
210 Lowry Hall
Columbia, MO 65211
(e) bowersjd@missouri.edu
(w) honors.missouri.edu
(p) 573-882-3893
---

University of Missouri
Honors College
210 Lowry Hall - Columbia, Missouri 65211
573-882-3893
---
UNIVERSITY OF MISSOURI
Students can learn more about majors and career opportunities with CAFNR summer programs!
The College of Agriculture, Food & Natural Resources at the University of Missouri is excited to present a variety of summer offerings for high school students to explore Mizzou and different career fields. We need your help finding the best students for our 2018 Summer Academies!
Encourage students to learn more and apply now at cafnr.missouri.edu/summer-academies!
Our 2018 Summer Academies include:


ANIMAL SCIENCES YOUTH LEADERSHIP ACADEMY
May 30-June 2
Applications must be postmarked by April 1
For students interested in increasing knowledge of Missouri's diverse and dynamic livestock industry, as well as building leadership and communication skills
Students will interact with counselors, professors and livestock industry leaders
LIFE SCIENCES QUEST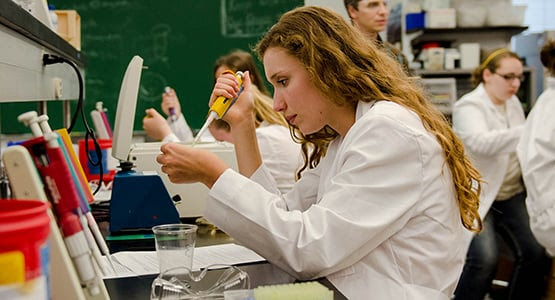 July 22-26; free of charge
Apply online by April 1
For students interested in animal, human, plant or food sciences
Activities include hands-on experiences in biochemistry labs and research farms; tours of various science and research industries; discussing ethical issues in agriculture; and opportunities to learn from professionals in science-related industries
MIZZOU TEACH AG ACADEMY
July 15-17
Applications due May 1
For students with a passion for agriculture and working with people
Activities will include interacting with current teachers, exposure to cutting-edge ag curriculum, presentations by state ag staff and experiencing campus
NATURAL RESOURCES CAREER ACADEMY
July 8-13; free of charge
Applications must be postmarked by April 20
For students interested in the natural world, conservation and environmental studies
Learn about a diverse array of careers in forestry, nature interpretation, fisheries, environmental science, human dimensions of natural resources management, soil and atmospheric science, and wildlife studies
MIZZOU TRAP ACADEMY
June 21-23
Applications due April 1
For rising juniors and seniors
Students will learn techniques, leadership, team building and mental preparation
Please contact Julie Scroggs, CAFNR Student Recruitment Coordinator, at scroggsj@missouri.edu or 573-882-8301 with any questions.
Thanks for helping us find the best students!
Julie Scroggs
CAFNR Coordinator of Student Recruitment
Dr. Bryan Garton
CAFNR Associate Dean and Director of Academic Programs
---
SOUTHEAST MISSOURI STATE UNIVERSITY SUMMER CAMPS 2018
Request Information | Group Tours | Summer Camps
Summer at Southeast offers a wide variety of academic, athletic, and special interest opportunities to area youth ranging in age from pre-school to college. Each program or camp is designed to highlight a particular field of study, interest, and/or skill and to encourage everyone to explore their potential.
Academic Camps
Vocal Arts Boot Camp

Conservatory Acting Intensive

Conservatory Dance Intensive

Studio of Visual Art

Girl Scouts STEM

Boy Scouts STEM on CAMPus

Southeast Health Camp
Athletic Camps
Women's Basketball

Men's Basketball

Baseball

Volleyball

Soccer

Tennis

Gymnastics
Cheer & Dance Camps
Universal Cheerleaders & Dance

National Cheerleaders & Dance
Workshops & Day Programs
Camp Redhawk

Horizons

Redhawks Kids Camp

Arts Academy
For more information, visit http://www.semo.edu/camps.
Office of Admissions | One University Plaza, Cape Girardeau, MO 63701 |
admissions@semo.edu
| (573) 651-2590
---
OTC
Ozarks technical Community College Education Leaders!
Ozarks Technical Community College's Medical Coding program begins on March 5th and Hemodialysis Technician program on June 5th of 2018. If you know of any high school seniors or adults looking to enter the workforce, please share the attached flyers with them.
I would greatly appreciate you helping to spread the word about these programs to your students interested in Hemodialysis Technician and Medical Coding careers. These courses have multiple funding options that include SkillUp and WIOA.
For more information, please visit the OTC website by clicking here or call 417.447.8888 .
If you have any questions, do not hesitate to reach out to me.
---
COLLEGE OF ENGINEERING-UNIVERSITY OF MISSOURI
SPRING/SUMMER 2018
Click on the fliers below to learn more about our amazing camps at Mizzou Engineering!
Mizzou Updates
Beginning Fall 2018, Mizzou Engineering will be the only public university in Missouri to offer a BS degree in Biomedical Engineering
Check out Mizzou Engineering's 2016/17 Annual Report and see the amazing impact our students, faculty and staff are making
Are you a Missouri resident? Learn about our new Missouri Land Grant
Want to visit Mizzou this spring? Schedule a personalized visit here
---
John Belcher Scholarship-MSBA Future Builders Scholarships and Awards-(Any Senior interesten in this Scholarship please come to the Counselor's office and get an application). Deadline is December 15th,2018. Please turn in application to the Counselor's office
This is a $1000 annual schorlaship is awarded to a student in each of MSBA's 17 regions. Applicants are judged on the basis of academic performance, extracurricular activities and the quality of an essay. A statewide winner is selected from this group of regional winners and awarded an additional $1500.
How can a student apply for a Belcher scholarship?
The school board of each MSBA member district is eligible to nominate one high school senior to apply. The local board of education should select their applicant based on academic achievement and leadership abilities; need may also be considered. After the district applicant is chosen the student/guidance office should contact Matt O'brien for a link to the online application and form during the application period, October 10, 2017 – January 12, 2018. The applicant and their guidance counselor will receive confirmation and further instructions within two working days of submission. The student will need to obtain a transcript and complete the essay, if not already done.
This application and Checklist is for Step 1 of the selection process. It is intended to be used so that each member district of MSBA will have aid in selecting one candidate. Once the district selects their candidate, please contact Matt O'Brien to gain access to the online fillable application.
For questions contact:
Matt O'Brien
573.445.9920 ext. 347
obrien@msbanet.org
---
Local Employment Opportunities
---
JROTC Cadet of the Year 2018
Any Junior interested in filling out an application form for the JROTC please come to the Counselor's office and pick up the application form. Completed awards packages must be received by June 30, 2018 for consideration.
---
Job Opportunity-Auto Collision Repair
Logan Martin, owner of Mr. Dent in Seymour (he just took over this location. It was originally Wrecks-R-Us). He has an entry-level position/apprenticenship available that is either full time or part time until graduation and then would turn into full-time. He stated that the person would be mostly apprenticing, but when they weren't they would clean up after the repair, sweep, other things as needed. Pay will vary according to experience $8-$12/hour.
If interested, please call the shop at (417) 935-298
---
Exciting Summer Opportunities for Your Students at Stanford
As a high school college counselor, you are a critical resource to your students as they look to their future. We hope that you will look over our program information and discuss the benefits of attending a Stanford Pre-Collegiate Studies summer program with your top students as they make plans for Summer 2018. Please direct students to our website to learn more about our diverse program offerings.
We offer programs across a wide variety of disciplines including arts, humanities, science, and math, giving highly motivated students the opportunity to investigate advanced topics not typically taught in secondary schools. Participants engage in small classes with brilliant instructors and peers who share their passions.

Deadlines for our summer programs are in February, with some early round deadlines in January. Admission is selective. Limited financial aid is available.

Learn more about Stanford Pre-Collegiate Studies programs here: https://spcs.stanford.edu/programs.
---
2018 John F. Kennedy Profile in Courage Essay Contest
Contest Topic-Describe and analyze and act of political courage by a US elected official who served during or after 1917, the year of JFK's birth. For more contest information, registration, and to submit your essay, visit the Profile in Courage Essay Contest at jfklibrary.org/essaycontest.

---
Patriot Guard Riders of Missouri Scholarship
The Patriot Guard Riders of Missouri Scholarship is being offered to Missouri students who are sons or daughters of those who fall within the following categories:
(1) Those who have given their lives in the line of duty, including both military and first responders (police/fire)
(2) Those honorably discharged veterans who have passed after their term of service
(3) Those veterans or first responders disabled in the line of duty to the extent that providing an advanced education cannot be easily realized.
This scholarship is a non-renewable award in the amount of $2,500 to one deserving Missouri student to help defray cost at any accredited institution of higher learning, including vocational and business schools.
CLICK HERE for an application.

---
Tell your graduating seniors to get ready. It's their chance to shine.
Once again, Wendy's® High School Heisman® is awarding a total of $150,000 in scholarships to the nation's most accomplished scholar-athletes. With winners from every school, 100 State Winners, 10 National Finalists, and 2 National Winners, your graduating seniors have lots of ways to join the ranks of more than 600,000 past winners—including several of your school's very own.
Refer your best-of-the-best.
This year's winners from your school will compete for 100 scholarships, ranging from $1,000 to $10,000, along with recognition at the state and national levels. And their chance starts with you. Give your seniors a shot at winning the Wendy's Heisman Scholarship by referring a student today. You can also encourage your Heisman-worthy students to apply at wendysheisman.com.
---

Academy of Hair Design
NOW OFFERING NIGHT BARBERING CLASSES!
TUE - THURS 5PM-9PM
SAT 8:30AM - 5PM
NACCAS accredited
Straight razor and skin care training!
Business classes and resume building
Be a part of our student fashion shows, competitions and community outreach opportunities!
Schedule your personalized tour: 417-881-3900

---

Mercy - Alive at 25 - Defensive Driving Course
Proven To Help Teach Young Adults To Drive Safe And Responsibly
Alive at 25 is a highly-interactive course developed by the National Safety Council that helps young adults under the age of 25 take greater responsibility for their driving by focusing on behavior, judgment, and decision making. This free 4-hour classroom course teaches young drivers that there are consequences to their driving behavior and provides the tools for making positive choices.
What Participants Will Learn
People in their age group are more likely to be hurt or killed in a vehicle crash
Inexperience, distractions, and peer pressure cause unique driving hazards
Speeding, alcohol, and "party drugs" greatly increase their risk of death
As a driver or passenger, they can greatly reduce their risk by taking control
Committing to changing their driving behavior makes personal, legal and financial sense
Hear From Past Participants
Alive at 25:
"Opened my eyes to how dangerous driving really is."
"Made me more aware of what I am able to control in my driving."
"Brings fresh information to the forefront of my mind to help me really be prepared before I hit the road."
Want More Information
Call 417-820-7233 or email us at mercyinjurypreventionoffice@mercy.net
To register for the Alive at 25 Defensive Driving Course, visit www.mercy.net/alive
---

University of Missouri-St. Louis Summer Camp Programs
Get involved in one of the exciting summer camps being held at the University of Missouri-St. Louis. UMSL offers a number of academic and athletic camps for a variety of ages and grade levels. These programs offer the opportunity to improve both scholastic and physical skills sets.
For more information on summer camps visit: https://www.umsl.edu/camps/index.html
---

Webster University-School of Communications-Summer Camps
Summer Camps – This year Webster University is offering four different summer camps; Sports Communication, Games and Game Design, Filmmaking and Music Recording www.webster.edu/mediacamps.
Screenwriting Competition – Students can submit their original script and, if selected, their script will be produced during the Filmmaking camps. Teachers can choose to make it a part of their class www.webster.edu/mediacamps.
Gorlok Guest Lectures – A faculty member will visit (virtual or face-to-face) your classroom to discuss a topic of interest to the teacher and students. Have them contact socsuccess@webster.edu and we will match them to an appropriate member of our faculty.
---

Stanford Pre-College Program
Find yourself at Stanford - Summer programs offered to students grades 7-12
Stanford Pre-Collegiate Studies offer highly motivated, intellectually curious students the opportunity to investigate topics not typically taught in secondary schools. Students engage in small classes taught by instructors who are experts in their fields and passionate about teaching. In this setting, students hone their academic skills and form new friendships with intellectual peers.
Stanford Sports Business Academy – Grades 10-11
Students get a glimpse into the world of sports and entertainment, with a focus on management, law, negotiation, marketing, and leadership.
Summer Humanities Institute – Grades 10-11
A three-week residential program where students explore the big questions at the heart of the humanities in seminars led by distinguished Stanford professors.
Summer Arts Institute – Grades 9-11
Students come together for a three-week intensive arts program offering academically challenging, interdisciplinary courses in art, visual design, and music.
Artificial Intelligence Laboratory's Outreach Summer Program – Grade 9
The Stanford Artificial Intelligence Laboratory has opened its lab doors with a summer program aimed at increasing the number of women in science.
High School Summer College – Ages 16-19
High-achieving students to enroll in Stanford's Summer Quarter and take the same courses as fully matriculated Stanford students and other visiting undergraduates.
Summer Institutes – Grades 8-11
A three-week summer residential program where students engage in single-subject intensive study and benefit from small class size and academically themed residences.
Stanford University Mathematics Camp (SUMaC) – Grades 10-11
SUMaC welcomes an elite group of talented current students from around the world for intensive study in advanced mathematics.
University-Level Online Math and Physics – Grades 9-12
13 courses are offered throughout the year to give students the opportunity to take an advanced offering of math and physics courses not typically available in secondary schools.
Stanford Online High School – Grades 7-12
Through vibrant, real-time, online seminars, the rigorous curriculum challenges students to reason analytically, think creatively, and argue critically. Stanford OHS offers a number of enrollment options including taking a single course.

For more information visit: https://spcs.stanford.edu/collegecounselor?utm_campaign=CACmailing&utm_source=CACmailing&utm_medium=email
---

Missouri S & T-Summer Enrichment Programs
Missouri University of Science and Technology offers a variety of summer enrichment programs, camps and other activities for students from first through twelfth grades. Our goal is to increase the number and diversity of students who are motivated and preparing for science, technology, engineering and mathematics (STEM) based careers. Missouri S&T summer programs provide an interesting and entertaining way for students to learn about the opportunities that lay ahead.T
To review the most current information on programs visit http://summer.mst.edu/.Students who are interested in attending summer programs may also register online at this site – just choose the program and then the register link. Each program has a unique registration process.
---

Wentworth Institute of Technology - Boston
The Department of Architecture at Wentworth has planned a new program for this summer. It's a four-week "design and build" program for high school students entering grade 10 and above, called summerFAB. Participants can stay on campus or commute to Wentworth on a daily basis. Students who successfully complete the program and later enroll in our Architecture program can use SummerFAB to replace a four-credit elective course in Architecture. Graduates of summerFAB will also be eligible to receive a one-time $2000 tuition scholarship toward their freshman year tuition at Wentworth.

Summer is a great time to be in Boston, and Wentworth is a great place to explore an interest in design and
fabrication! For more information, please go to http://legacy.wit.edu/summerfab/ or contact Program Director, Rob Trumbour at trumbourr@wit.edu .
---

Lost & Found Grief Center
Lost & Found Grief Center is partnering with both local hospitals and several other non-profits to offer groups to families who are struggling with a serious illness or life-changing medical event. Groups are for children ages 5-18 whose parent/caregiver has recently had a life-changing medical event, illness, or diagnosis. This can include head injuries that left the parent impaired, or illness in which the family is now adjusting to treatments (even if the prognosis is good), or a potentially terminal diagnosis. Our purpose is to provide a setting in which children can talk about their worries/fears, learn to communicate with parents, & learn about medical terminology.
For more information contact Lost & Found at 417-865-9998.
---

LGBTQ Teen Group
The mission of Megan's Rainbow is to provide a safe space for LGBTQ teens to interact with peers, share coping skills, and enhance their understanding of self and others. The goal is to foster resiliency and healthy choices within the individual while promoting unity within our community.
Free group for teens 14 – 17 years old (Must have parent/guardian permission)
When: 1st and 3rd Tuesday of each month
Time: 7:30 – 9:00pm
Where: Brentwood Christian Church, 1900 East Barataria, Springfeild, MO 65804
For more information, please see your counselor.
---

Hugh O'Brian Youth Leadership Program-HOBY- Empower-Lead-Excel

Sophomores-HOBY'S flagship program, the State Leadership Seminar (LS), is designed to empower high school sophomores to recognize their leadership talents and apply them to become effective, ethical leaders in their home, school, and community. Selected student will attend a three-or four-day seminar to participate in hands-on leadership activities, meet leaders in their state, and explore personal leadership skills, while learning how to lead others and make a positive impact in the community. If interested, please see your counselor.

Juniors & Seniors - Register directly for the Advanced Leadership Academy.
Be immersed in college-level curricula that enhance self-knowledge and leadership development while facilitating positive social change.
Experience a leadership learning environment that fosters project management skills and a year of support from ALA project coaches.
Craft a one-year project action plan around a specific service or social enterprise.
Earn up to 3 college credits from George mason University.
Register at www.hoby.org/advanced-leadership-academy
---

United States Air Force Academy
Junior year is when the application process (http://www.academyadmissions.com/admissions/the-application-process/application-steps/) to the United States Air Force Academy truly begins. Students will start by filling out the Pre-Candidate Questionnaire, which becomes available online March 1 every year and starts the application process. When a student is ready to begin the application, they can visit the Pre-Candidate Questionnaire online (https://admissions.usafa.edu/gateway/gateway.aspx). Between March 1 of their junior year and December 31 of their senior year, they must also request nominations (http://www.academyadmissions.com/admissions/the-application-process/nominations/) from their state's congressional representative(s) or other designated nominators.

Who Are We Looking For?
The United States Air Force Academy strives to create a highly qualified and truly diverse cadet wing at the Academy each year. In addition to diversity in terms of race, ethnicity and gender, we are looking to expand our applicant pool across individual characteristics defined by our diversity definition, including:
- Personal life experiences, including having overcome adversity by personal efforts
- Geographic background, such as region, rural, suburban, urban
- Socioeconomic and educational background, such as academic excellence and/or whether an individual would be a first generation college student
- Cultural knowledge and language abilities, with particular emphasis on cultures and languages of strategic importance to the Air Force
- Work background, including prior enlisted service
- Physical abilities, including athletic prowess
- Age, though applicants must be within statutory parameters for academy attendance

We take a holistic view of our applicants. They're more than a GPA or standardized test score. We're looking for students who have a desire to serve and seek an education that is on par with highly selective colleges and universities. For our top diversity candidates, we offer the Falcon Visitation Experience. This opportunity gives prospective students an opportunity to spend three days on our campus to get a first-hand look at what United States Air Force Academy life is like. If you have students who may be a good fit for this program, please have them talk to their admissions advisor (http://www.academyadmissions.com/admissions/outreach-programs/find-your-admissions-liaison-officer/).

Campus Tours
If you have students who are interested in pursuing an appointment to the United States Air Force Academy and plan to visit the campus, they may wish to participate in an escorted tour and admissions briefing. Offered during the academic year to middle school, high school, and post-high school students, tours can help individuals gain a deeper understanding of the United States Air Force Academy environment. Escorted tours are conducted regularly throughout the academic year and require reservations 14 days in advance. We also offer Game Day tours. After the tour, participants will be allowed to purchase discounted tickets to cheer on our AF Falcons for football, hockey, and men's and women's basketball.

For more on available dates for both tours, please go here (http://www.academyadmissions.com/visit-the-academy/escorted-tours/) or call 1-800-443-3864.
---